COLUMBIA, SC, Jan. 4, 2017 /PRNewswire/ — Electric Guard Dog, the #1 Theft Deterrent Service™, and the market leading supplier of electric security fences in the U.S., announced today the company has tapped Michael Dorrington as its inaugural Vice President of Sales and Marketing.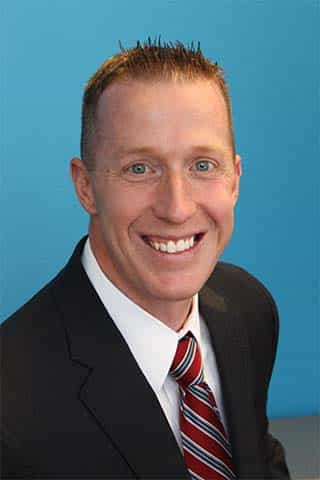 Dorrington arrives at EGD with 18 years' worth of sales and marketing success. As Vice President of Sales at Valassis Communications, a leader in intelligent media delivery, his product development and sales teams rocketed to $92MM in annual sales. He also managed a diverse project portfolio that included new product development, CRM implementation, data and analytics programs, as well as sales leadership training.
Dorrington commented, "I am energized to join an organization that is laser-focused on protecting their customers' employees, products and reputations from the devastating effects of theft. I also look forward to meeting and understanding the needs of each of our customers and defining the methods of communicating with them that take into consideration how they like to receive information — a process known as Intelligent Media Delivery — to further enhance their success."
CEO Jack DeMao commented, "Given Michael's vetted expertise in marketing and RMR sales and his experience in media technology, we are confident in his ability to lead us to higher levels of customer satisfaction and growth. He has already embraced our mission to protect the U.S. supply chain and automotive recycle chain. He's a great addition to the team."
Headquartered in Columbia, South Carolina, Electric Guard Dog, the #1 Theft Deterrent Service™ in the U.S., is the market leader in electric security fences and perimeter security in the country. As a security partner for over 3,600 commercial and industrial locations across the U.S., the company protects businesses from theft and provides a safer work environment for employees while reducing total security costs.
For more information, contact Kathleen Hannon at press@electricguarddog.com, or via phone at (704) 425-8106.
Related Categories